Let Sunbelt Rentals help ensure your school is set up for success with our comprehensive services and solutions. From powering your big back to school event or gameday, to lighting up the parking lot and stadium, to pristine climate-controlled classrooms and an extra cool down during practice, let Sunbelt Rentals help get you equipped for a winning year!
Keep it clean with flooring and facility maintenance solutions
Sunbelt's extensive selection of Facility Maintenance solutions and robust floor cleaning machines help you properly maintain all types of environments including classrooms, gyms, hallways, sports practice facilities, dorms, the cafeteria and more. Their low-noise floor care machines clean quietly and efficiently, ideal for conducting maintenance while school is in session. Sunbelt's lawn care machines can help to keep your grounds free of debris and clean throughout the school year for concerts and game day.
Learn more about their robust product offering on:
Aerial work platforms
Climate control solutions
Compressed air and air tools
Facility maintenance
Lawn and landscape
Material handling
Media blasters
Pressure washers
Scaffolding and ladders
Traffic safety equipment
Educational facilities demand reliable equipment that can perform in any environment. Each piece of Sunbelt Rentals equipment is maintained and routinely serviced by industry professionals at their 1050+ locations. They promise their customers that they will MAKE IT HAPPEN by quickly and easily providing the equipment solutions and services you expect.
Keep it cool, keep it easy
Equip your teachers, students and the whole team with our temporary cooling and portable air conditioners
Fall means football, fun and FANS! Let Sunbelt help you keep it cool for your team, teachers, fans and students this fall with their complete offering of cooling solutions. Their air-cooled and water-cooled portable air conditioners provide a wide range of cooling options, from ceiling-mounted A/C units for use in confined office and classroom spaces to skid/trailer mounted air conditioners for cooling large areas such as sports facilities, warehouses, and hospitals.
Selecting the right cooling equipment just got easier
Sunbelt understand the importance of precise temperature control, especially in the summer and fall heat. That's why they've created a quick and easy guide to cooling equipment to have you ready for anything this school year. Sunbelt's comprehensive Cooling Equipment Guide will walk you through:
Spot Coolers
Industrial Air Conditioners
Air Handlers
Cooling Towers
Evaporative Cooling Fans
Chillers
and more
---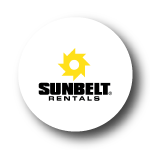 Visit sunbeltrentals.com today or call 800.667.9328 to learn how Sunbelt can equip your facility for success. Learn more about E&I's competitively solicited Sunbelt Rentals contract and get started today.