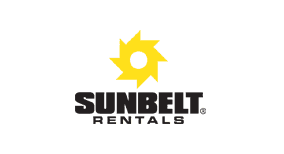 Sunbelt Rentals can provide turf protection solutions for any upcoming event, graduation and commencement ceremony! Whether used indoors or out to protect your stadium field or the quad, Sunbelt Rentals flooring offers the perfect solution to ensure a safe and stable surface to transport stages, chairs, equipment and vehicles. This flooring also provides a level and safe pedestrian walk way for your attendees. No matter how big or small, Sunbelt Rentals will work with you from the initial site visit and installation, all the way through the execution and teardown.
Sunbelt Rentals carries a full line of equipment to support your next event including:
A competitively solicited E&I Cooperative Services agreement (#CNR01437)
Turf and ground protection
Generators
Forklifts
Aerial work platforms
Light towers
Climate Control
All-Terrain-Vehicles (ATVs)
And more
Benefits of Composite Matting
Turf and ground protection mats offer a safe, stable surface for stages, cranes, equipment and pedestrians.
Additional benefits include:
Easy installation and removal of products
Solid and uniform designs
Cost-effective and attractive
Warp-resistant, maintains weight integrity, and crack-resistant, unlike plywood
Translucent products enhance natural grass protection
With Sunbelt Rentals composite matting, you can expect to:
Generate more income with your stadium or event space
Transform stadiums and fields into multi use areas
Prevent rutting, soil compaction or tearing of artificial turf during events
Minimize event's impact to the field's turf, grass or sensitive areas
The Rental Advantage
Renting not only offers you the widest and newest variety of equipment options for versatility across every phase of your event but it also provides the advantage of our professional expertise to help you secure the right equipment. With the added benefit of years of expertise, maintenance and 24/7 service, Sunbelt Rentals can deliver a cost-effective rental solution for all your project or event needs.
To learn more about Sunbelt Rentals, please visit sunbeltrentals.com or contact Mike Fellows for more information on programs available to E&I members at (616) 201-6601 or mike.fellows@sunbeltrentals.com.
Watch: Sunbelt Rentals Ground Protection Solutions