With the Rise of Esports in Education, Ensure Your Athletes are Taken Care Of
| by Tina Smith, Business Development Manager, Interiors at E&I Cooperative Services
Esports, or the organizing of video games into amateur and professional competitions, has been a cornerstone of video game hobbyists for years. But the rise in popularity of esports within the education community continues to grow at a rapid pace, with a report from Newzoo predicting that the global games live-streaming audience will hit 728.8 million in 2021 – a 10% growth over 2020.
And with the popularity of video games among Gen Z, it's safe to bet that esports are not a passing fad.
Not every institution is approaching esports the same. While some gamers continue to set up their laptops on shared tables in residence halls or computer labs, headphones plugged in as to not disturb their fellow students, other institutions are treating esports like any other sport within their athletics program – complete with teams, spectator arenas, and scholarships – and it's helping students thrive.
Keeping Your Esports Players Healthy
Like any athlete, it's important to provide your players with the right equipment to ensure their health and safety. More than just monitors, wires, and IT, furniture is an important consideration.
According to Steelcase, in a survey of esports players from nine universities, the most frequently reported complaints were:
Eye fatigue (56%)
Neck and back pain (42%)
Wrist and hand pain (33%)
Considering players are often seated with their eyes focused on screens for hours at a time, this comes at no surprise. But having the right ergonomics in place can help tackle many of these issues, mitigating both possible short- and long-term health concerns.
Creating an Ergonomic Battlestation
Any ergonomically-conscious "battlestation" – the setup surrounding and including a player's computer – isn't complete without:
The Desk: a typical worksurface can be anywhere from 4' to 6' wide, where the keyboard and mouse sit at an appropriate height for a player's arms
The Chair: complete with headrest, armrests, proper lumbar support, and adjustable height
The Footstool: reducing back pain means proper posture, and a footstool helps ground players who are seated for long periods of time
This is, of course, just the start, but every good esports athlete should have access to the basics in ergonomic support to ensure they can play comfortably for extended periods of time.
Considering Implementing Esports at Your School?
Esports offers more than just an activity for the video game lovers at your school. They can be an avenue of socialization, community building, and teamwork.
And as more and more higher ed institutions begin utilizing esports programs as a recruiting tool, having the proper setup in place for your gamers is even more crucial. Need some inspiration? Check out these configurations to jump-start getting your campus esports-ready for your current and future gamers.
---
Related Links:
---
About the Author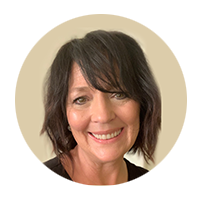 Tina Smith is the Business Development Manager, Interiors at E&I Cooperative Services. Her career at E&I began in 1996, and she has been responsible for the Cooperative's Interiors portfolio for nine years. Tina's expertise includes furniture and furnishings within day-to-day purchases, new construction and renovation projects, contract development, procurement, delivery, and installation.
Learn more about E&I's comprehensive Interiors portfolio of contracts.
---
< Previous: An Integrated Solution to Improve Cylinder Gas Management
> Next: Enrollment Success Includes an Integrated Transfer Student Strategy