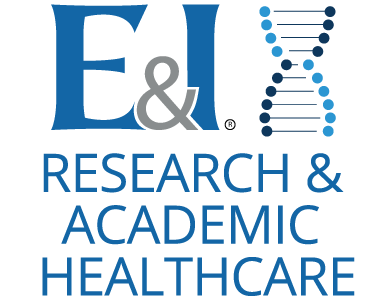 E&I's research and academic healthcare contracts connect you with suppliers offering products and services to inspire the groundbreaking discoveries of tomorrow. 
Our portfolio helps you find the most effective and efficient solutions for everything from developing a STEAM program to improving patient diagnostics, solving complex analytical challenges, and more. 
Find the solutions you need, 

including

:
Clinical, medical/surgical, and lab solutions

 

General products such as chemicals, safety items, equipment, and instrumentation

 

Life science reagents and supplies

 

Pharmaceuticals, including vaccines

 
Industrial, medical, and specialty gases

 

Lab furniture, fume hoods, biological safety cabinets, casework

 

Lab animal research products and solutions

 
Tapping Into Member Expertise
Our Research & Academic Healthcare Strategy Team is focused on utilizing their invaluable expertise to advise on effective sourcing strategies within this space. Created in 2007, the team is comprised of representatives from many of the country's top research institutions. 
Meet the 

E&I

Research & Academic Healthcare

 Team