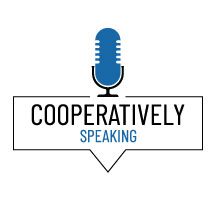 Welcome to Cooperatively Speaking, a podcast by E&I Cooperative Services. Each episode, we discuss the topics most important to procurement and end-users at schools and universities.
Subscribe to our podcast through your favorite streaming platform and get the RSS Feed on Buzzsprout.
IAQ: Supply Chain Challenges, 
Buying
 vs. Renting, & Choosing the Right Products
Season: 1 | Episode: 1 | Category: Facilities
Hosts: Saul Alvarado, Vice President, Facilities at E&I Cooperative Services & David Manz, Business Development Manager, Facilities at E&I Cooperative Services
Guest(s): Kirk Steward, National Product Manager, Climate Control Division at Sunbelt Rentals
The need for good indoor air quality (IAQ) has been a topic for years, but COVID-19 significantly exposed deficiencies, challenges, and concerns surrounding IAQ. 
Now, with facilities teams around the world discussing how to better clean their air, this area of facilities maintenance is more important than ever. 
 
In this first episode, Saul and David chat with Kirk Steward from Sunbelt about supply chain, buying versus renting equipment, and the types of products that are available — and how to choose through the noise.
Helpful Resources: